CORONAVIRUS COEXISTENCE DAY 43
Coronavirus Coexistence

DAY 43

 Friday, April 24, 2020
Today ends the first edition of "Friends with Talent", the interviews from seven at seven. Today with Rosa Ayala, who closed the program with a mini interview-concert that I know you loved, and  left you wanting more.
I always tell you something about backstage, since not everything is perfect. Today the story is a bit long, here goes.
I have to tell you that today I had an upset stomach all day. Thank goodness, I was home, hahahaha. I almost had to end the interview early for reasons beyond my control. All I kept thinking was, what did I eat that made me feel bad? And all this reminded me of what happened to me a couple of years ago, so I thought I would tell you.
My boyfriend, my love (I haven't talked much about him on this blog because he is a very private person, he doesn't even have social profiles), but those who know him know what he has to put up with me, hahahaha.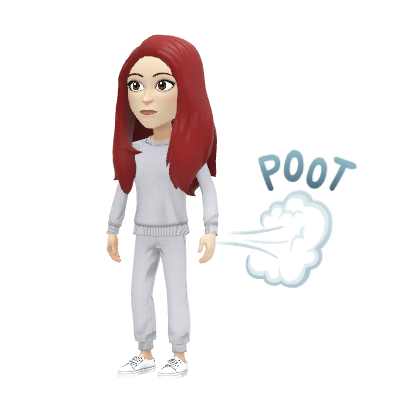 Well, once upon a time there was a boy who was with a girl in the afternoon atmosphere of Alicante (I remember that it was Easter, the streets were full of people). We went to eat at a restaurant (I was going to mention the name, but I have banned them from my mind and will not mention them because that would mean I would be giving them free advertising, and Hello no I´m not doing that!!). We went with a neighborfriend (neighborfriend, do you remember this story hahahaha?).
We ate oysters, salmon, typical things that make a very glamorous meal. So far so good, he he he he, ha ha ha, beer here, beer there, wine here, wine there, more hehe hahaha. We said goodbye to my neighborfriend and I started to feel a little strange. My tummy hurt and I wanted to poop, and my boyfriend said, "Let's go have a drink." And I said, "I don't feel very well; I have to take a shit…" And he said, "Well, let's go find somewhere and continue."
I should have said "NO", but I thought… come on Nuria, you can handle it.
We started walking, but all the bars were packed and we couldn't find any that seemed appropriate for me to leave my "little gift." But all of a sudden I just couldn't hold it anymore and I said, "The next place we find I´m going in!!" We were lucky to find one completely empty. We went in, my boyfriend ordered two beers and I ran to the bathroom. Before continuing, I must tell you that I looked very cute with white pants, a very sexy top and a very tight leather jacket.
Ok, here we go… All I could say is that as soon as I opened the bathroom door, just as I touched the doorknob I SHIT MYSELF... Yes, yes, you read that correctly. Shit myself!!!
Between the sweating, the belly pain, the panic, I didn't know what to do. I had to take off my pants and panties (which I threw directly into the trash). I cleaned my pants as best I could (they were now brown) and I had to put them on again, wet (they were already hard to put on at home because they were too tight, so imagine them wet). I thought, "Well, that's okay, I will just put my jacket around my waist and that's it." The problem is that my jacket didn't cover everything (yes, I have a big ass), so I had to call my boyfriend to come and help me. The poor guy came into the bathroom and said, "Damn girl, you shit yourself, it smells bad." I almost started to cry and yelled at him, "Shut up and give me your f***ing jacket." He couldn't stop laughing and I wanted to die of embarrassment. In the end, I put on everything I could to cover the mess. And my boyfriend says, "Shall we drink the beers I ordered?" I just had to look at him and he knew it was going to be a NO.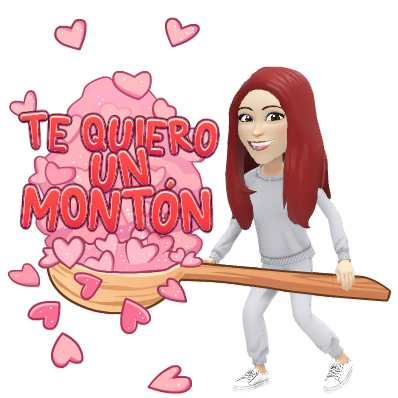 Anyway, I love him a lot. I miss him a lot and I am grateful to have found my soulmate, someone who allows me to be who I am, supports me in all my craziness. I've put him to the test more than one time and tried to run away from him, but he is still here. And now, I also have a new family that is his, I love them very much and they have welcomed me and they also put up with my craziness as well.
Daily reflection: Today all the "Friends with Talent" interviews conclude, I feel very proud of what I have created. I am very grateful to Mar, Ángela, Chemi, Sara, Álvaro, Clara and Rosa for their time and for helping me without thinking twice about it. I encourage all of you to create something that you have in mind, to do something crazy. Anything is possible; you just have to take action.
 "Think, act and enjoy"