CORONAVIRUS COEXISTENCE DAY 91
Coronavirus Coexistence

DAY 9

1 Thursday, June 11, 2020
Guys, today I partially returned to reality, since I had to go to a physical work meeting. After 90 days without seeing my co-workers (well, we have seen each other virtually and the occasional beer here and there). It has been a bit strange to be a person again, although I was not really dressed as a person; I went with my braids, hehehe. I thought my boss was going to say, "Umm, WTF?" But he didn't say anything; I imagine he thought about it… I like braids and, as you can see, they have been a great fit for today's costume for the interview.
I have very good news, I wasn't sure if I was going to be able to continue with the interview crap and more so due to time issues. For now, during July and August, I will continue working from home, so I will be able to continue with the interviews. I'm going to try to leave as many as I can ready for September, even if they're not live. So you won't get rid of me so quickly… And I continue with my other project that I have been telling you about… I will announce this in a couple of weeks. I'm very excited, I hope you like it.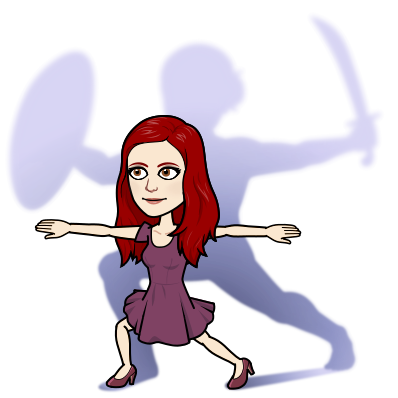 I have to confess that I still don't do any exercise, I know, I know, f*** it, leave me alone… I'm hoping that in July and August, maybe I can go to some ballet classes at the academy, and even sign up for some yoga on the beach. All in due time, for now the little Gremlin has promised me that we will do yoga together every Thursday at 5 p.m…. God forbid if I don't… you know how much I fear her …
Today we couldn't do the interview live, since an unforeseen event arose for Marina, so we recorded it a few hours before. I want to thank her for her time, although she was not feeling her best, she did everything she could to not let me down… I dressed up as… well, you'll see if you haven't seen it… we recorded at 5 p.m., and like an idiot, I stayed in costume until 7 p.m. because I wanted to be live in case someone logged on thinking they were going to see a live show…
My son saw me and said, "Mom, really? You're a little crazy." And my daughter said to me, "MOM, THAT'S NOT MY THEATRER COSTUME, IS IT?!" and I answered… "But look how cute I look," and I added, "Well, I think I'm going to go walk the dog dressed like this" (it wouldn't be the first time, remember at the beginning of this pandemic with my glamor costume…).
Daily reflection: I received a meme that said: "There is a warning that only those who were normal before will return to normal. This is a pandemic, not a miracle." Wow, how much I wanted to be normal! And that's when I thought: What is normal? Am I normal? Are we all normal? Who decides what is normal? Why do we want to be normal if we don't even know what normal is? I'm just me, normal or not, I honestly don't know and I don't care. Normal is boring I think, and it's a word to keep us in line. So I don't want to be normal or not, I want to be me…
"What I am, I will be, you can call it whatever you want."