CORONAVIRUS COEXISTENCE DAY 70
Coronavirus Coexistence

DAY 70

 Thursday, May 21, 2020
Nothing, the f***ing refrigerator keeps on beeping, That f****g BEEP, BEEP doesn´t stop!!! It wakes me up in the middle of the night, and I wait to see If one of the Gremlins hears it and gets up to turn it off, but I think each of us waits in bed for the other to turn it off, and that other person is always me, the freaking idiot!! Anyway, that beep, beep, beep is trying to tell us something, tomorrow a technician arrives, but I'm afraid I know what he's going to tell me… Tomorrow I'll tell you…
Phase 1, I have been telling you, does not bring anything good… hahahaha. At least being able to drink beers in bars takes away all my sorrows… And with that alone I'm happy.
Nothing has changed at home, exercise with the dog included is common in my living room. The best thing is when my son starts jumping rope right at 7pm when I'm on live. I only hear "ip, ip, ip, ip" (I won't repeat it, I'm not good at sounds, damn how annoying you are, I know what you're thinking).
Speaking of sounds, all interviews are very important to me, and I try to make everything perfect out of respect for the guests. I am not a professional and I have invented all this, I do not have the resources of a professional. Having said that…
Today, in the interview with Ana, everything happened to me… Let's see, my day until I got to the interview was not the best for several reasons (I won't bore you), but when the time for the interviews comes I always try to forget everything and I am the best Nuricoco there is. Well today, just when we were going to start the live show, the refrigerator starts "BEEP, BEEP, BEEP"... and what happens?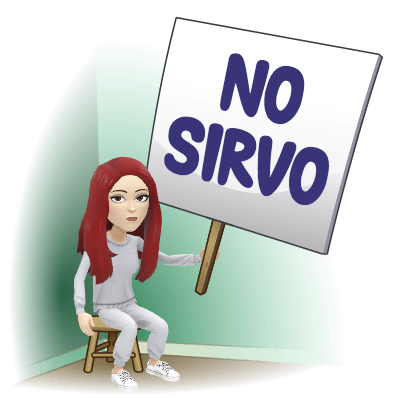 My son opens the electrical panel and BOOM; he turns off the electricity to make it stop, and what happens with that?Yes, ladies and gentlemen, the Wi-Fi goes out and with it my connection. I had to quickly give myself Wi-Fi with my cell phone and try to present the program as if nothing had happened. And minutes before, at thesound check, Ana told me: "I hear a click, click, click" … and she said, "I think it's your microphone." And I say, "Noooo, I don't think so"… (Until now, it had never happened to me) but when I wanted to do the sound test the light thing happened and I didn't have time… I thought that only we heard the click, but it seems to that, it could be heard throughout the video.
Anyway, like everything… I screwed up… between that, my nerves and my blindness trying to read the comments… my boyfriend told me… "Today you really screwed up." I apologized to Ana and I feel terrible, I am a perfectionist and I know that today I screwed up really good. So I hope she will forgive me for the mistake… I am investigating the purchase of a microphone that may be the best option, also a new refrigerator, battery for my car (yes, I still haven´t called the tow truck)… I'm going to start a Go Fund Me…
Nothing, thank goodness my murderous neighborfriend has now become my therapist neighbor. We went for a walk, although we didn't get very far since since all the bars are open, we had just started walking a few minutes and she say´s… "What if we stop and get a beer?" and I say… "Well of course"... and nothing, we sat down, I told her all my sorrows… I said… "I've had a horrible day, everything has happened to me, nothing positive" and She says… "Let's analyze your day, tell me what happened since you woke up" and I begin… "Well I woke up and…" and she says, "well you woke up and you had your legs, your arms, your vision, your children and mother with you, all healthy and although your refrigerator is bad you have food inside…" To which I said, "You are right, my day really hasn't been bad, it has been wonderful".
Daily reflection: Well just, as María Eugenia said yesterday and Ana repeated today, friends are the best medicine and the best gift that one can have. I am lucky to have wonderful friends. Some are close and others far, but each one is always there when I need them, they always listen to me, they don't always agree with me, sometimes they scold me, other times they teach me, other times it is me the one that offers them something and together we walk, although sometimes on separate paths, but always finding those crossroads on the path on which we meet.
"Don't think about it, call that friend you haven't seen in a while."