CORONAVIRUS COEXISTENCE DAY 39
Coronavirus Coexistence

DAY 39

 Monday, April 20, 2020
A new week, a new opportunity to live to the fullest. I am still in a rush of emotion due to the great success of the interviews, I am very grateful to everyone. Today I had the honor of interviewing Chemi Galiano, an exceptional artist and one of those people who there are not many left. I hope you enjoy the interview. By the way, I dressed up according to the theme, and today… I was soooo hot! My head was heavy; I think I worked my neck muscles trying to keep it straight.
Today has been a day of discoveries, one of those days when you feel "enlightened" and suddenly you see everything clear in front of you, it was incredible.
First of all, I have discovered that I have four types of followers on social media (well, the fourth is not really a follower, more of an observer, hahahaha):
-Those who read my Chronicles and comment.-
-Those who read my Chronicles and DO NOT comment.
-Those who DO NOT read my Chronicles and comment.
-Those who DO NOT read my Chronicles and DO NOT comment.
Which of them are you? Hahaha, if you're number 2 or number 4, I'll never know, but it's fun! I have always said that I don't care; the important thing is that I do this because I love it, it makes me feel very happy, and that is the most important thing.
The second thing I discovered, and I am more convinced of it every day, is the issue of the 1%. (If you haven't read my other chronicles, you won't have a clue what I'm talking about, so start reading or…whatever). Seriously, the "1% Club" thing is real, maybe I should look for a more commercial name, but for now, that's what it is.
Whether you like it or not, I have decided that to enter this club it is necessary to send me a video that shows me that you deserve to be inside. For now, I only have two members, and one of them sent me the video today.
I must say that I was very excited. This friend is an incredible woman and a fighter who has overcome all the obstacles that have come her way in her life. Today, we celebrate together, and I am beyond grateful. I love you friend.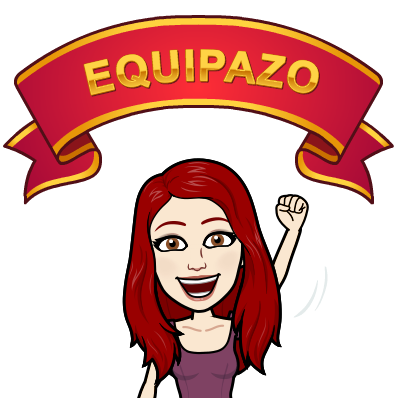 The third thing I have discovered is that I live in a perfect ecosystem within my home. I have been telling you about the "Gremlins", the lack of schedules and discipline in my house, and my mother's Alzheimer's… Well, all these things make everything work perfectly. The Gremlins sleep during the day and come out at night, leaving my kitchen a f***ing mess every day. This is perfect because my mother gets bored and eagerly waits for me to give her tasks that she can do. While I work from home and do my own thing, she comes and goes, constantly asking me what she can do. Although I have to repeat everything a thousand times, I realize that if the Gremlins didn't leave everything a mess, my poor mother would be bored and wouldn't exercise her mind and her body, which she needs every day. So now, I encourage the Gremlins to leave the house as messy as they can. Thus, we are all happy, the world continues to spin, and the cycle of life in Nuricoco's house is perfect.
Daily reflection: everything has its season, its moment, its reasons, its logic, its secrets and its charm. In the end, everything is, as we want it to be, in our minds, in our hearts and in our lives.
"Don't ask better answer your "whys"."