CORONAVIRUS COEXISTENCE DAY 32
Coronavirus Coexistence

DAY 32

 Monday, April 13, 2020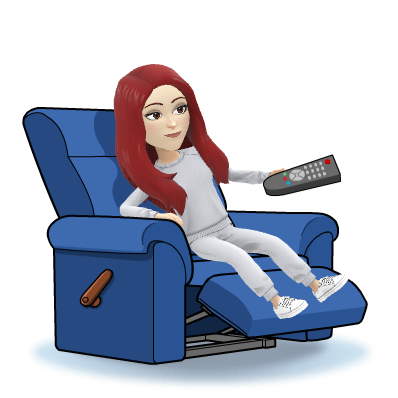 I have to admit that the series "Money Heist" is addicting… I´m, condemned… That's why I didn't want to start watching it in the first place… I know myself… I have a slightly obsessive personality (for the good and, sometimes, for the bad). Last night I stayed until 2:30 am finishing the first season… Nothing, I only have three more left… If you see that, a couple of days goes by and you don't hear from me, call me! Stop me! hahaha…
Well… Although today here in Alicante is a holiday in theory, I personally have not stopped (in the morning)… Remote work to catch up on shit, I continue organizing folders and documents and shit that piles up, I don't know if this happens to you, but sometimes I think… "Why the f*** did I keep this?" Although there are, some things that you find that take you back in time… I found too many of those things (many that I don't want to go back that far, I prefer to stay where I am).
Today I want to introduce you to the perfect family in lockdown (my brother, sister-in-law and nephews in the US). As you can see in the photos, each one in their perfect workspace, established schedules for studies, work, joint activities, cleaning, exercise, swimming pool, walks… Anyway, the dream of many…
On the other hand, there is the Nuria family. Work or study spaces (umm, I haven't found them). Established schedules (if you consider going to sleep at 8 in the morning and waking up at 3 in the afternoon, then yes). Cleaning (yes, present house cleaner here). Joint activities (the same here, not much of that). Exercise (yes, each in their own space), swimming pool (we see it from above). Walks (individual with the dog).
I know, I know what you're going to tell me… "It's establishing rules." (Don't go there people like the damn recipes). Everyone does what they can, and we are all happy in our own environment. I don't criticize you for being perfect, so I don't want any more comments. hahahahahaha.
I'm sorry, I'm scolding you people again, I spend the entire chronicles scolding you… Sorry… You are all good folks.
Let´s move on, I am preparing a couple of interviews and a gala with some " Friends with Talent". I hope to have the final calendar on Wednesday with this weekend's programming…
And that´s all folks for today not much more to tell, I have fallen into temptation… Yes, ladies and gentlemen, I have sinned! I admit it, I haven't gotten up from the f***ing couch today… I wrote this as best I could at (I won't even tell you what time it will scare you).
Daily reflection: You can't be perfect, you can't be constant, you can't be loved by everyone, you can't follow the rules… Well, not every day… I think that letting your body and mind go from time to time and letting yourself go, without thinking, without guilt, is one of the delights of life… Let's see, I don't know if I say this just because I feel guilty or because I am deliciously happy.
"Savor life with touches of what you like most."