CORONAVIRUS COEXISTENCE DAY 27
Coronavirus Coexistence

DAY 27

 Wednesday, April 8, 2020
Today, you almost would not be reading this. Last night, suddenly and very mysteriously, my mouse stopped working. I thought it was the batteries (after stealing the batteries from my son's mouse, I hope he doesn't notice before I can go buy more. Don't worry; the computer is only used for studying, so I don't think it he will notice soon, hahahahaha). Well, I put the batteries in and nothing at all. Suddenly, I went to type (external keyboard to my laptop) and nothing at all. And when I looked at the screen (external of my laptop), nothing at all, everything black. "Nuria, take a deep breath", "Nuria, everything is going to be fine", "Nuria, damn, take a deep breath", "I TOLD you TO BREATHE!" While my inner voice was trying to calm me down, I was freaking out by the minute…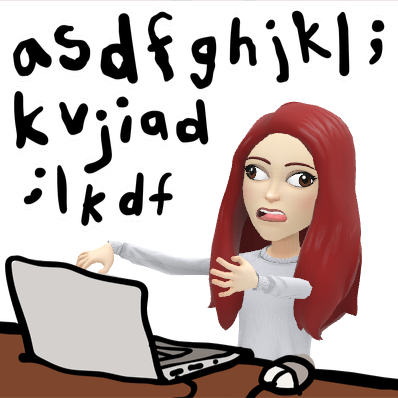 I restarted a thousand times, unplugged, plugged in, and updated the drivers, restored to a previous version… Let's see, everything as far as the computer Nuria goes (not very far), and nothing at all, nothing. It was two in the morning and I thought it was best to leave it to a professional in the morning. Thank God, the office IT guy (after almost having to reset my laptop) solved the problem (freakin Windows issue). I didn't know how to thank him. I owe someone else a couple of beers.
After this drama ended, my day improved x100,000. I promised myself that I would only talk about positive things in this Blog and would not write anything negative (which is why everything I tell you is the happiness of my life). I think there are some people who think "f***, Nuria is doing so well, she is so happy." Let's see, one thing does not take from the other. I am very happy and cheerful and fun, that is always…
Anyway, I´m just blabbing on. What I wanted to say is that today we got great news from a family member and I couldn´t ask for anything more…
And unexpectedly my father (who lives in Miami) sends me a WhatsApp and says, "Do you want to see how I go out on the street?" To which I say, "Sure."
Now everything is adding up to you, right? As that saying goes, "De tal palo, tal astilla" something similar to "Like father like daughter" or something like that. Well, you get the gist, at the end of reading all my chronicles you are going to be bilingual (well… no, more like Spanglish or crazy).
Well, I asked some of you for your coolest "Mask Look". Once again, I am super disappointed in you. You are a bunch of sosos (boring people). "I´m too busy", "I'm just…" it's just... you all have horchata in your veins (a Spanish saying meaning that a person has no energy or lifeline). Up with those spirits and down with that shame! Thanks to these four super fans and beauties for their collaboration.
Daily reflection: Every day you get to know me a little more (well, the faithful followers) and little by little I reveal part of my quirky personality. I have to tell you that the phases of the moon affect me a lot. Esoteric topics have always fascinated me. I have been studying astrology, numerology and tarot since I was very young, and those who know me well know that I am part witch. Fortunately or unfortunately, I can see the future, especially other people´s future. Why am I telling you this? Ah yes, the Moon. Last night was a full moon…
 photo taken from my balcony (during my IT crisis)
The full pink Moon of April 2020 left spectacular images. On the night of this Tuesday, April 7 to Wednesday, April 8, the full Moon left spectacular images in the skies of Spain. It is a Pink Supermoon, the largest and brightest of the year, when the perigee occurs, the closest approach to the earth.
Well, they say, and this is what happens to me during the full moon (women, especially), that we are more sensitive to our interior (it depends on where you have your moon in your birth chart).
But it is said that what you feel intensely during this moment is reality, what is deep within you and that only comes out once a month. You have to be very attentive and listen well. Many times, it shows you things or you feel things that you don't want to feel (but they are almost always the truth), and if you follow that inner voice, you will grow spiritually…
"The moon opens your heart and waits for your mind to react."