CORONAVIRUS COEXISTENCE DAY 26
Coronavirus Coexistence

DAY 26

 Tuesday, April 7, 2020
It's Tuesday, people, this is going fast. Today's post is a bit whiny, but not as if I'm complaining, rather, today I'm going to express my opinion, just that. I started the day super happy, but some situations almost made me triste (today, forgive me; I'm going to use a lot of Spanglish).
My day has been more of the same. The only thing I can tell you like hahahahaha was that my son had a Zoom training today with his soccer team. And he told me: "Mom, from 7:00 p.m. to 8:30 p.m. I am going to train in the living room with my team, please, I know you (f***, the second child who tells me this), don't go out or do any of your nonsense." Well, let's see… If he hadn't said anything, it wouldn't have even occurred to me. But just by him saying, "don't do any of your nonsense", PUFFF, the mind of Nuria On Fire. And I'm sorry, I couldn't resist. Yes, I did, dressed as a unicorn I walked in front of the camera. Hahahahaha (let's see, it was very brief and even my son had to laugh). I don't think they saw me very well, but the coach said to my son, "What was that?"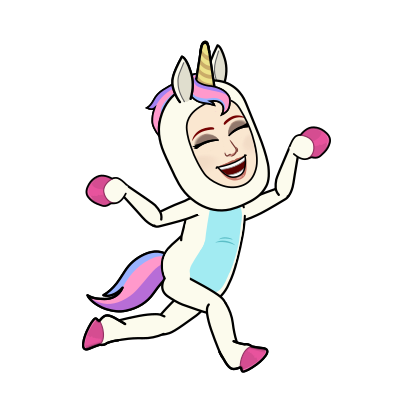 I am very aware of all my friends' situations: married, single, with children, without children, with dogs, with grandparents… well, all their situations.
Those without children tell me: "I just can't take it anymore, how boring", "I need to go to the hairdresser now", and "I've already seen all the series and movies"... Those with children… They don't have time to answer me or tell me how they are. You have the proof below, of the two situations.
What is clear is that women with children (married or not) are already fed up (and have been transformed during this confinement), and men with children (married or not) are as they were, without changes.
Let's see, I don't want to insult those great guys (there are some), but unfortunately in my environment I know very few.
Here women with o without children:
Here men with o without children:
Many thanks to my two friends for their sense of humor and for their collaboration. I owe one a weekend taking care of the kids and the other a couple of beers. And to my brother (with my nephews) (my sister-in-law says I nailed it, hahahaha) and my dearest and most handsome friend @enriquetalcual82.
Daily reflection: I think that some people are not taking it very well that I have been eliminating my fears, and "speaking my mind", and being who I truly am.  I wonder if I´m doing something wrong. Have I said or done something that offended someone? In the past, I would go crazy trying to figure out what I did wrong. I would apologize, ask for forgiveness, and try not to do or say what would have been the offense around the person I had offended. Now, Don't get me wrong, It's not that I don't care about those people, but I FINALLY realized that I can't please everyone. That when you show who you really are, there are people who will like it and others who won't. And in order not to hurt anyone, you have to respect everyone.
"I found myself, and I really liked me."