CORONAVIRUS COEXISTENCE DAY 17
Coronavirus Coexistence

DAY 17

 Sunday, March 29, 2020
Yesterday I told you that I had to go out to the pharmacy and go grocery shopping. I hadn't left the house for two weeks, except to walk the dog, dressed in my "pijamasuit", without combing my hair and without makeup (coronaglamour). I had to take a risk and put on a pair jeans (I chose the ones that seemed more resistant); I even put on a bra and did my hair (I left the makeup part for another day). My first stop was the pharmacy. I decided to do the tour on foot; since I needed a little movement in my body, (I am supportive of my jeans). Everything in order here, there were not too many people. They had plastic shields like windows, a big X on the floor where we were supposed to wait, and a huge sign that said, "WE DON'T HAVE MASKS, WE DON'T HAVE ALCOHOL, WE DON'T HAVE GLOVES" (they should have added, "Stop asking us the same damn questions").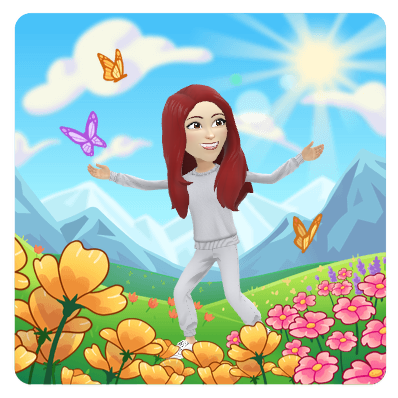 Then, I continued my adventure to Hipercor, with my bag, gloves and my smile. I arrived and saw a line of about 20 people, all with masks, their bags or shopping carts, all at a distance of exactly five feet (it was impressive, I thought about taking a photo but I didn't want to contaminate my phone). I joined the line and waited, keeping my distance. But my nose started to itch… "Nuria, don't touch yourself, don't touch yourself, breathe deeply… You can do it, Nuria." Suddenly, I heard: "Those over 65 can enter" (at that point, more than one might have wished they were part of the elderly group). I was about to raise my hand and walk in (the way I looked I would get in for sure). However, I decided to wait and finally I was able to enter. There was a kind little man at the door giving each one of us a dose of alcohol.
Everyone just looked at each other, we could only see each other´s eyes, and no one wanted to get close to the other. Through the megaphone a recording could be heard (it was like one of those science fiction movies from the future that I like so much) saying: "Remember to keep a distance of one and a half meters, do not touch the food, etc."
It was… super weird. Since I only had one bag, I thought, "Nuria, don't buy more than the necessary shit you need, because you have to walk your ass back home with the bags." And suddenly, I see one of my neighbors. And I´m like "HELLO, NEIGHBOR!" (With those exact words, hahaha).
He looked at me and said… "Ah, Hello…" (I´m sure he was thinking who is this crazy bitch). We started chatting from five feet away, and when I thought I'd waited long enough, I asked him, "Did you drive here?" (hahahaha) and he replied, "Yes." And I said, "Would you mind taking my groceries home?" Well, he is my upstairs neighbor and there is some sort of confidence, I'm not that crazy… well, ok a little crazy, yes, but in this case, it doesn't matter. I was lucky and returned home without a problem, no bags in hand, just my mask and my hidden smile. And for now, that is my exterior experience. I don't want to go out again!
After all that, I figured I needed an outlet so I decided to make a video in which I showed a recipe with bananas (remember the bananas?). Between looking for a recipe with all the ingredients, preparing the camera, putting on my makeup, putting on my apron and trying to follow the recipe (which was on my phone, but I was using my phone to record). It was not easy. I tried editing the video myself, but I'm not that nifty, so one of my daughter's best friends, who has her own YouTube channel and is very skilled, helped me. Thanks, Luly! Well, let's see what you think of the video. Let me know if I should open my own cooking channel…
Daily reflection: I have realized that as human beings, we never learn and we make the same mistakes over and over again. The coronavirus issue is a few weeks late in the United States. Talking to my friends and family there, they act and think like us before this started. And I wonder… seeing what has happened to us, do you think it won't happen to them? Just like we thought about China. We have signs everywhere, warnings, it's all there in our history, in our intuition, but nothing, we prefer to think, "That won't happen to me" and that way we are happier. Who knows?
"Ask today and answer tomorrow."