CORONAVIRUS COEXISTENCE DAY 94
Coronavirus Coexistence

DAY 94 

Sunday, June 14, 2020
Let's see, today my day started in a super interesting way… Before, when strange things happened to me, I used to think, "Why do things like this always happen to me?" Now, when they happen to me, I think, "That's great, material for my chronicles." Anyway, this morning I woke up, not too early, since on weekends I like to enjoy breakfast in peace, without anyone bothering me. I think I told you that I bought a new coffee maker to make coffee without capsules, but I still have the other capsule coffee maker for when I'm in a hurry or just feel like it. So far so good…
Well today, although I wasn't in a hurry, I wanted a capsule coffee. So I went to refill the water tank (we have the home water service with large bottles and a tap). It turns out that the water had run out, but I didn't feel like changing the bottle (well, yes I could, but I'm quite delicate, and having a Gremlin at home who is 6´1 and strong, I preferred not to do it). Anyway, I saw that there was a small bottle of water left and I thought, "Perfect, I'll use the remaining water so I don't waste it." So far, everything the same, everything good…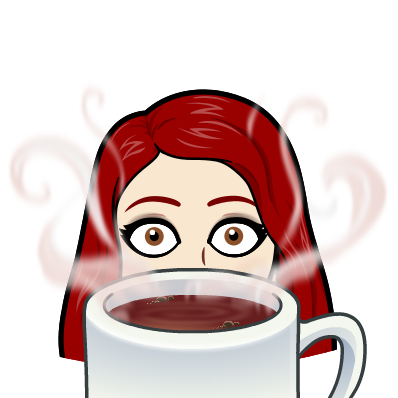 With the coffee ready and in hand, the older Gremlin wakes up with a hangover and says, "Can you make me a coffee too, please?" I answer "Of course, my love." So I make him his coffee. I sit down, I'm completely ready to enjoy my coffee and my breakfast, and I eagerly take a long huge sip… Do you know what a "carajillo" is? (I explained this in another chapter, go back and look it up or go to Gooogle hahaha) Well, this was like drinking a "carajillo", but more like a "carajalloooooo". I think I burned my tongue and palate with the heat and alcohol (until that moment I didn't know what the f*** it was). I said to my son, "Have you tried the coffee yet?" He replied, "No." I said, "Can you try it please? It tastes a little weird to me." He tried it and yelled, "F***, what is this?!" We both started saying: "F***, that's disgusting, what the hell..". Then from the distance we  heard a small voice coming from the kitchen saying, "Did you used the water from the bottle I left in the kitchen?" And just like that, that question was enough for me to imagine what was in that "water" bottle. It was white liquid, but it had nothing to do with water… And I'll leave it at that.
Oh how wonderful to start the day like that… so much fun! After that, I ventured out and took my poor mother to eat at a restaurant. Until now, we'd only taken her out in the mornings for a walk around the neighborhood, but she hadn't gone any further away from home, and she didn't understand why she had to wear a mask (it was a little difficult to convince her). She said, "It looks like I'm dressed up, this is bullshit", hahahaha. Anyway, we had a great time…
I can't tell you much more today, the rest of the day was more of the same, cleaning and continuing working on my project, which is almost done. I really want to announce it to everyone… But you'll have to wait and then say, "Wow is that all?" hahahahaha…
Daily reflection: If you could stop time, would you really do it? And if you could only stop it at one moment in your life, what moment would that be? For how long? I believe that, although it may not seem like it, we can stop time simply by being in the present and not letting our lives pass by without fully enjoying them, having control of what happens in every second. I stop time every day.
"Right now, stop everything and listen to your inner self."