CORONAVIRUS COEXISTENCE DAY 54
Coronavirus Coexistence

DAY 54

 Tuesday, May 5, 2020
"Andaleeeee" today is May 5th… I could not miss out on my Margarita in my interview with Rosa Escandell, a wonderful woman who dedicated some beautiful words to me. I want to thank her for her time and passion for what she does. Don't miss the interview!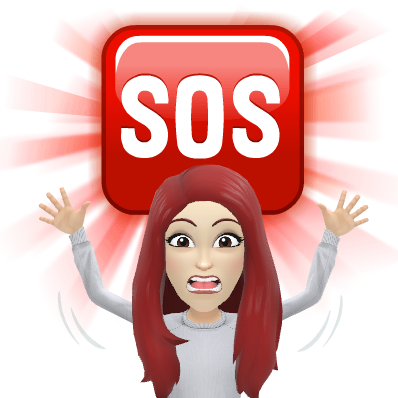 Today I want to talk about masks and people like me who have a small head, suffer from claustrophobia and wear glasses. I don't know where to start… Today I had to go grocery shopping (well, part of the groceries I forgot to order online, I usually shop online to avoid going to the store, but I always forget something). So now, before I go out, I have to prepare everything. It's true that now I just go out with my cell phone, mask and keys… But I can´t deal with the f***ing mask. I know it's essential, but it's too big for me, my glasses fog up, I start to get overwhelmed and I breathe deeper and deeper. Today I even got dizzy from breathing so deeply. Then, everything starts to itch and, seeing everyone wearing masks too, I don't know, it makes me feel weird… It's like being in a science fiction movie, I get paranoid hahahaha! Help me!
Anyway, back from shopping and with my Cinco de Mayo costume on and Margarita in my tummy, I decided to continue the celebration with my mother.  She is now constantly asking me, 'What are we going to do? Are we dressing up today?' hahahahahahaha. So today, I told her, 'Mom, guess what today we are dressing up like Mexicans,' and so we did. You can see how much fun we had here (the last clip was recorded by my daughter, who caught us celebrating after recording the video hahahaha).
For those who are new and don't know my mother, I want to mention that she only has 4 fingers on each hand and that her pinky is very small due to a birth defect. In 1937, when she was born, there was nothing they could do about it (and I doubt they would have been able to do anything today either). She still remembers how they tried to operate on her on several occasions.
On one of those occasions, she was anesthetized only in her hands and, although they put a cloth around her hand so that she could not see the operation, there was a light on the ceiling that reflected everything, and she was able to see the entire operation. Since then, she has a fear of needles, and every time she has to have her draw blood, it is a drama. I also want to tell you that she is an artist who has held several exhibitions of her paintings, and her profession was retouching negatives (before Photoshop existed). She retouched the negatives by hand with brushes, using a light box and a magnifying glass. Anyway, from her I have learned that you should never give up and that anything is possible.
Daily reflection: you have to enjoy life every day, no matter the occasion. Turn any moment into a special occasion. Spend time with the people you care about, leave your job, your cell phone, stop reading this blog, leave everything and enjoy your family, your friends or yourself. That's the most beautiful thing there is.
"The time to enjoy life is NOW, f*** everything else."