CORONAVIRUS COEXISTENCE DAY 34
Coronavirus Coexistence

DAY 34

 Wednesday, April 15, 2020
Today I woke up to thunder, clouds and rain… The perfect day to stay home, hahahahaha! You have to laugh! Today I continue with my usual things, and when I think I'm getting ahead, I don't advance one bit. I have been following the news all these days and reading different articles of all kinds here in Spain and in the US. And I think they are trying to drive us crazy, you must do this, no, it is better to do this… put on masks, no, better not… It's as if they were filling out a "MadLib". I'm not sure if you remember those, but I decided to create one to see what our reality would be like if we just filled sentences with random words… So, many thanks to my neighborfriend Gemmita for her sense of humor.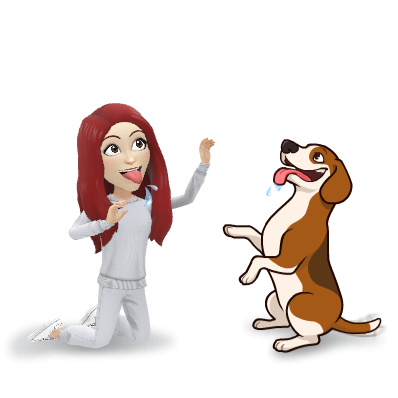 What else, what else, ah yes our dog is on her period. Those of you who don't have dogs, have spayed, or neuter them won't get this. Let me explain what happens: dogs, during their period, bleed and are fertile, so they are constantly HORNY… That is, now, in addition to the grandmother who asks a thousand times "Why is the dog bleeding? You should take her to the hospital", we have to deal with the fact that, when we walk her, if she sees another dog, she pulls us towards that dog to see if she could catch a "man" hahaha, she wants us to touch her all the time and she follows my son everywhere. Hahahahahahaha! Now I have it all… 2 teenagers and a horny bitch at home. I'm not too far behind either… hahahaha I know, I know TMI. I'll stop now, I think you're feeling a mixture of shame and disgust… well, too bad don´t keep reading.
Finally, as I promised, here you have the "Friends with Talent" calendar at seven. This from seven to seven theme thanks to Rosa. My idea is to interview seven of my friends for seven days at seven in the afternoon and in the seven areas that define my life: Beauty, Dance, Art, Spirituality, Magic, Fashion and Music. I still don't know how I convinced these people to do this.
I am privileged, not only to have so many talented friends (this is just the beginning, because there are more), but to have the unconditional support of each of them. I asked each of them and they quickly agreed to collaborate. Thank you all in advance, it is an honor to be able to interview you and show your talents to others.
You can find all the interviews on my YouTube channel NURICOCO.
Daily reflection: I repeat the words: I am privileged, lucky and happy to have so many good friends and people around me who do not disappoint. There are times in life when you feel truly loved and appreciated, and today is one of those days. Once again, thanks to everyone.
"Magic, art and their surroundings are within all of us."