CORONAVIRUS COEXISTENCE DAY 15
Coronavirus Coexistence

DAY 15

 Friday, March 27, 2020
 Another week in isolation and ready for the weekend, AGAIN. This is like Groundhog Day within Groundhog Day. I don't know how to explain it very well…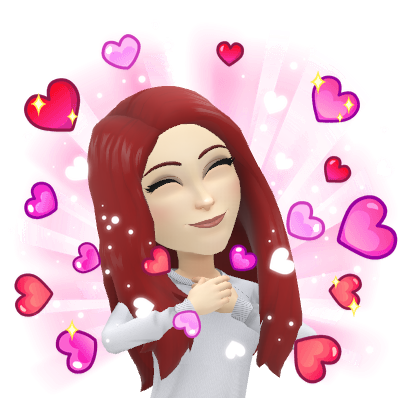 Before continuing, I want to publicly apologize for any spelling mistakes I know you have seen. (I'm discovering a lot about myself. I'm not good at cooking, arts and crafts and now I see that I'm not even good at writing. I´m just a winner hahaha). A person sent me a private message letting me now that they found some spelling mistakes, and they are right. I am aware that I have many faults. Those of you who know me know that I lived in the US for more than 25 years and English is present in my daily life, eventhough I live in Spain now. Since I speak English at home with my children (well, Spanglish) my spelling in both Spanish and English leaves a lot to be desired. With all that said, I apologize and hope it doesn't hurt anyone's eyesight. This person offered to edit my posts and, although I am very grateful, I kindly declined. This blog is for me and for those who want to read something entertaining and enjoy something funny and natural. I have decided that I am who I am, I am imperfect and I love myself. I don't want to be perfect, I want to be me.
Well, let's see, let's get started! This morning I woke up and noticed that they were watching me. Yes, they were watching me. They were looking at me, and I could hear sounds like ahhhrrkdkd kdkdkdkkd (hahaha, I don't know how to describe sounds!). Well, they were imaginary sounds in my mind. But I thought, when was the last time I watered the plants? Oh my god, shit! Another thing I do wrong (are you taking note?). Well, I swear I don't remember ever watering the plants. Let's see, I own three cacti, an aloe Vera and an orchid (I don't think they need much water). The poor things were bent over, thirsty; they looked at me and looked. I couldn't hold it any longer and quickly went to get a glass of water, I was thirsty, hahaha, JK, don't worry, I watered them. I have decided to name them, but I don't know if they are female or male or if there are asexual.
As far as the rest of the family you ask, we remain the same. Me trying not to damage any more jeans, my mother is still waiting for 8:00 p.m. to clap out the window, my daughter is still in her "coronacave" and my son is still exercising all over the f***ing house.
To each his own, but happy. From time to time, we even get together and talk, we tell each other how our day went, and we catch up on the day. The only one I don´t think is that happy is the dog, I think she is fed up with us, she hides from us as to not want to know what is going on or fear we take her out again.
Well, the weekend is here and that made me think of a friend who is one of the funniest of all. I have never seen her overwhelmed, sad, angry… Let's see, yes, she is not a robot, she has feelings, but what I want to say is that she always offers a smile, encourages you and is always willing to have more than one beer with you (and much more). The other day she told me that she has beer in the trunk of her car "just in case things get sketchy."
Daily reflection: After two weeks in isolation, I cannot move forward in any way. The days fly by. I think I'm going to forget to put on makeup, comb my hair, and wear shoes. My daily wardrobe consists of what I have seen called "pijasuit" (type of pajamas + sweat suit). I think this weekend I'm going to take out all my fancy dresses and do a runway fashion show.
"I trust the future."