CORONAVIRUS COEXISTENCE DAY 86
Coronavirus Coexistence

DAY 86

 Saturday, June 6, 2020
Covid weekends are a bit strange, like me, I mean, for me days are just days now and there isn't much difference. It may be that my routine is different every day because I like to do different things, but in the end, it's more or less the same… I don't know if I understand myself. Saturdays are cleaning days in my house, with the collaboration of everyone, well, zero collaboration. The Gremlins are experts at getting things dirty and I guess that helps me stay in shape. See? I see everything positively. If they didn't make a mess, I wouldn't have to clean and I wouldn't do anything at all…
Today was a lot of fun; I've had a little bit of everything. Before telling you more, yesterday I forgot to share the new video of my friend Rosa Ayala, a wonderful singer-songwriter, with a beautiful voice, she is beautiful inside and out. Help me share it and if you like it subscribe to her channel. Personally, I don't understand why she isn't a star yet… But time will tell.
Today I was working on a new project that has to do with this project, but that is different, although similar… hahaha. I explained it great didn´t I? Anyway, it kept me busy all day. The thing is just keeping myself busy. And I see that you don't pay much attention to me, you don't read my blog (you are not reading this right now), and some have sent me messages to see what happened with today's interviews… I think I announced that in June I would only do five a week because I need to rest, and in the end instead of resting, I get involved in another project that has to do with this project. Well, you will see. Don't be impatient…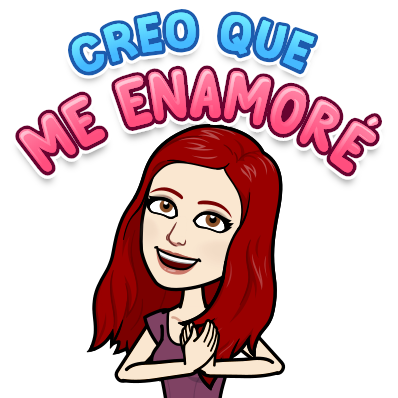 Let's see, I'll also tell you that yesterday my boyfriend had one of his wisdom teeth removed (poor thing) and this morning, during our breakfast together, (we have breakfast together virtually every morning), he tells me, "They didn't give me the tooth at the end." I asked him, "But why the f*** do you want the tooth?" He says, "I don't know, I could do something with it." And I say: "What the f*** can you do with a tooth?" He says, "Well, I don't know, I could make you a pendant and you can wear it as an amulet." And I say, "No, thank you, really, very kind of you, but no." And he says "And you could make me a bracelet with a braid of your hair." And I say, "Good idea." hahahaha we are so much alike hahaha…
Finally, my murderous neighborfriend (who wasn't very murderous today) called me to go for a walk, and we did walk (I was even more eager than her, super strange). When we finished, as it could not be otherwise, we stopped to have something to drink. We went to our favorite Mexican restaurant and I don't know if we were desperate… but she started talking about dancing and one thing led to another. The typical catchy music that makes you move started, and we spent the entire dinner dancing, drinking our margaritas and laughing as if we were two giddy little girls (or two crazy women, depending on how you look at it).
Daily reflection: I think we often forget things that are suddenly remembered by a random image, song, smell, person or place. Suddenly, they enter your senses in one way or another and the memories come back to you at full speed, flooding your heart. Sometimes, those things you had forgotten or you had left behind for some reason when recalled can cause strange sensations (again, strangeness).
"The forgotten rests in the depths of your soul, waiting to be resurrected."