CORONAVIRUS COEXISTENCE DAY 100
Coronavirus Coexistence

DAY 100

 Saturday, June 20, 2020
Day 100 of these chronicles, some of you have put up with me for 100 days, congratulations, it's not easy, I know! Tomorrow, Sunday, June 21st, lockdown and these chronicles end (but new ones will begin, so don't worry).
Little by little, we will take control of our lives again (cautiously). Today, Saturday the 20th, we celebrate the Summer Solstice, a very important date for me, it always has been. It is the day when we burn the wishes of the past and write the new ones to come. This year will be the first that we will not be able to go to the beach to make our bonfire and celebrate the rituals of these days… ummm… I will have to do it indoors. Maybe tomorrow there will be no report because I burned the house down, hahaha… Well, but today I can finally tell you what my project is about…
I have been working on putting all these chronicles together in a Book (YES, THIS IS WHAT YOU ARE READING) so that those who have not had time to read me every day can do it in one go, hahahahaha…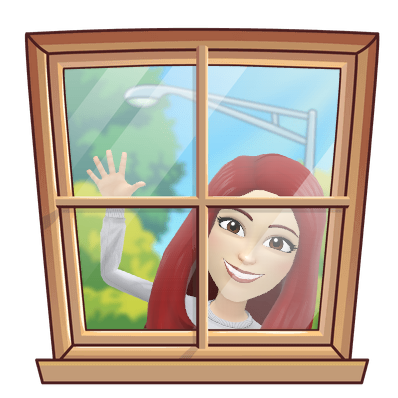 Today I decided to do a deep cleaning, since I think that for the solstice it is important to clean both inside and out, leaving the old to make way for the new. Everything was going well until I decided to clean the windows… They are not normal windows, they are… how can I explain… they are very large tall windows that close the balcony and our galleria (a type of storage room off the kitchen).
I don't reach the top.
I don't reach the outside parts.
Trying to invent a stick with a cloth, soap and water is not a good idea.
Asking your tall child to help you (but he is useless) is not a good idea.
When you drop your cloth on the street, not a good idea either.
When the windows are dirtier than before, bad idea…
I don't know if you're getting the gist. After an hour of disaster, me with my sunglasses because it was very bright, the neighbors waving at me from below, everyone already in the pool enjoying the day while I, like a warrior, try to clean my house… I decided f*** who cares if now we can't see out the windows hahahaha.
And… I don't know how I convinced my neighborfriends that it was a good idea to do the solstice ritual indoors, since we can't celebrate it on the beach. They were all super excited because they all like rituals, and I am always the one who leads them.
We had a great time. Dinner, girl talk, drums, we burned our things, we meditated, we wrote our next wishes and intentions, various rituals, some tarot and a lot of wine, laughter and reflections. I love my friends. We missed some neighborfriends who couldn't attend, but we forgive them and wait for them next time. It was a very special night and I am grateful for these moments and for having such beautiful people in my life…
Daily reflection: We are not perfect. We do not always make the right decisions. We make the same mistake repeatedly. We do not trust ourselves. We have many fears and insecurities. We are lost. We do not know where to start. We do not believe in ourselves. We are trapped in the day to day of life. We are distressed by the future. We are tormented by the past and we are unable to live in the present… We are human…
 "Don't question your answers, stop asking and get into the now."